Who is Modern Interior Door?
Jony Hubert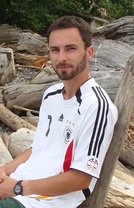 Jony Hubert and his family came to Canada in search of better things. They didn't find them.
They created them.
Born in Uruguay, his family of five moved to Germany, then to Canada. Post Geology studies at UBC, he learned he didn't want to be cold all day and turned his mind to other things. Jony plays soccer. He eats well, is lean and healthy in person, personality and conduct.
Bachman Turner Overdrive's
hard-driving song - Taking Care of Business, reflect his steely determination and discipline. Rare is the project without moments in which one's blood is turned to ice. Made of the right stuff, Jony Hubert's presence is comforting, projecting a solution is soon forthcoming. It is a thing of beauty - to witness his reputation as a 'Go To' person.
He defines civility. This means he answers your telephone calls promptly. Imagine! His treatment of a fellow human being is seminal and at the forefront of his thinking.
By the way, he knows interior doors, business and all things related to ensuring those who come to Modern Interior Door leave feeling valued as a fellow human being, secure in thought: They got the best of all they hoped for!
To know Jony Hubert is to know a Simple! Profound! human being.
As an owner of
Modern Interior Door
, he brings broad, multi-faceted experience, spanning all Exterior and Interior Door, Window and Custom Glass products.
---
Freddy Hubert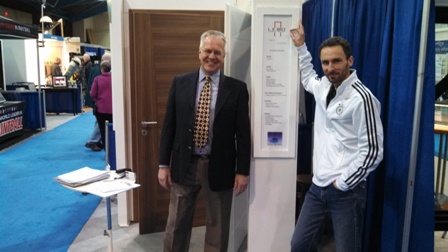 Our team's principles:
At
Modern Interior Door
we believe that a
Simple Plan
is a
Good Plan
.
What do we mean by that?
Choosing and eventually buying any product should be an easy process that can be enjoyed. We would like to make that happen.
So, to summarize, here are the 4 steps we go through:
1) Assess the need and taste of the customer
2) Provide a complete quotation that covers all the customer expects
3) Order
4) Install all your doors
Yours truly,
The
Modern Interior Door
Team
---