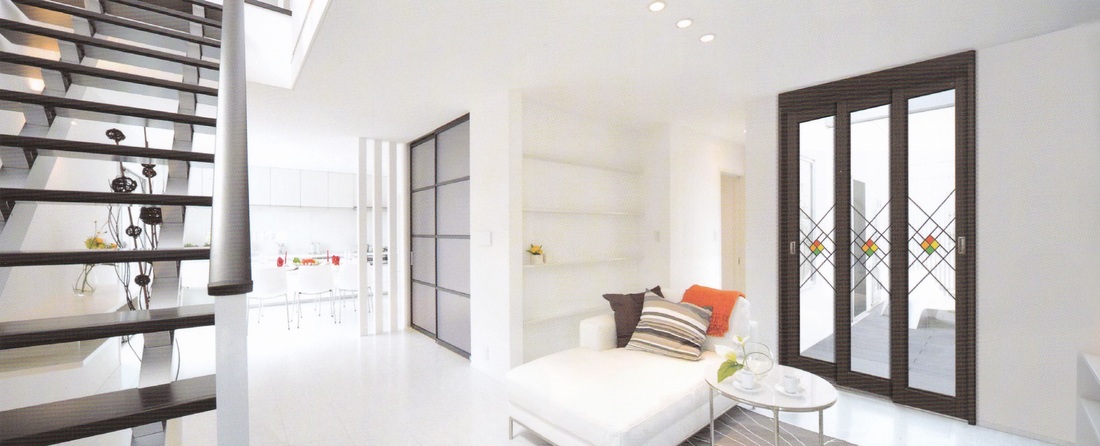 Room Dividing Sliding Doors
A interlocking room dividing sliding door is a pratical interior door system that lets you partition a room into several parts.
It is a system that employs a Wooden Frame with Full or Partial Glass Inserts. The glass ranges from Clear to Obscure with a wide variety of designs and patterns.

You can choose between 2, 3 or 4 panels, depending on the width you want to span.
The wood frame finish options are very broad and you will easily find a colour or wood grain to suit your taste.

So,let us know if you have more questions.



Interlocking Sliding Door Features

The 2, 3 or 4 Panel Sliding Doors provide privacy and sound control when dividing an open area in your home.
The top rail provides stability while the system is bottom-loaded, meaning, the weight is carried by the floor rail.
All panels gather on side which provides you with the maximum possible open door way dimension.
We offer a wide variety of Paint Colours and Wood Grains.