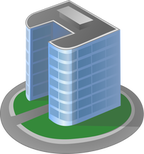 Backup Solutions

We provide
backup solutions
for all computers, workstations and servers - not just copying files to another location. We take
backups of the computer
, and everything on it, on a regular schedule. The
backups
are then kept on dedicated redundant storage devices. Files, and even entire operating systems, can be restored quickly this way.
Everyday IT Support

Your company might not really need a full time IT person, yet still you rely on computers enough to warrant IT attention now and again? We offer
IT support
for workstations and servers. We also offer assistance for Office products like Outlook and Excel.
Business Labour Tracking

From large to small businesses, time keeping and
labour tracking
can be a daunting task. Sometimes the hand written timesheet is just not working. Electronic time keeping can speed up turn around times for payroll, simplify reporting and even allow for the introduction of incentive rate programs. And that, in turn, leads to reduced costs for your business. Labour tracking can be simple or complex and we can find something that will work for you.
Solutions for Agriculture and Food Processing

We have the experience when it comes to the food industry, specifically the produce traceability initiative (PTI). If you are in the business of packaging and selling food products to retailers or wholesalers then you will be familiar with PTI and its requirements. Making sure that boxes, trays and crates are labeled correctly is vital in remaining compliant with food safety regulations. We offer custom
software solutions
as well as integration with in-line printers to help keep you compliant and efficient.